If you have an online store or even a blogging platform, the thing you can't overlook is search engine optimization, aka SEO. It is the most crucial element of the online store or business.
Back in the day, it wasn't even possible for everyone to start their own business. It requires a lot of money and other things to open your store. But with the evolution of the internet, things have changed. Now people at any corner of the globe can start their own business as long as they have access to the internet.
But to make your small business a success, you need to have SEO for small businesses. We are sure at some point you might have given thought to hire trusted SEO services in Mumbai or other cities.
But are you aware of what SEO for small businesses can do for you? If not, then here in this blog, we will uncover the effective benefits of SEO for small businesses in 2023. Not just this, we will also focus on why you consider giving a chance to a trusted SEO company in Mumbai.
But before jumping on that, let's answer the question of an hour.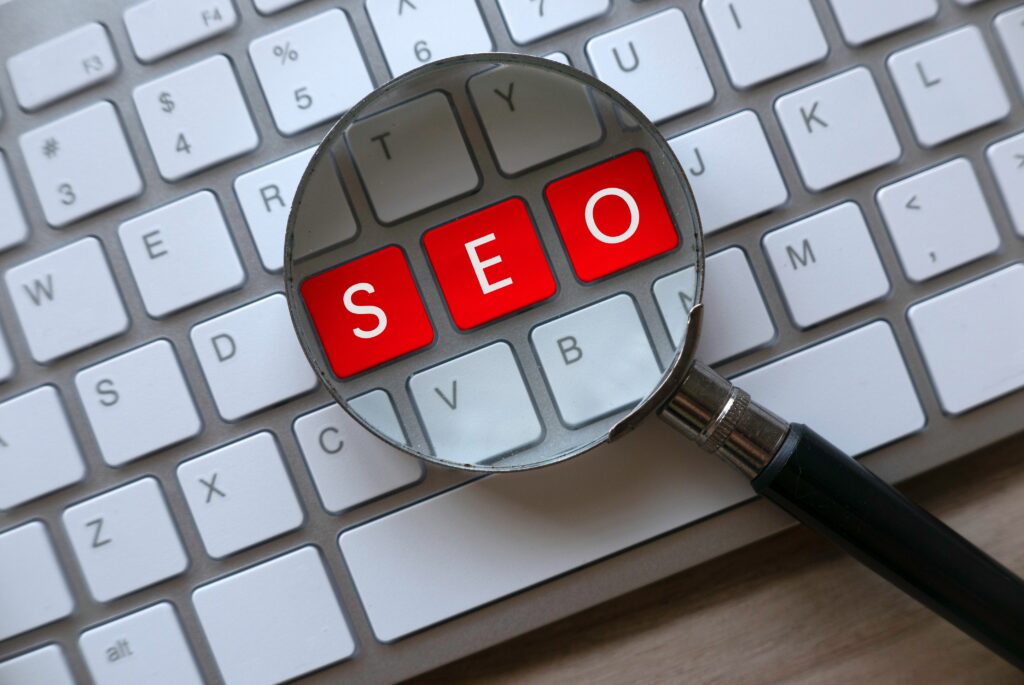 Businesses that engage in SEO can increase their trust and credibility among their target audiences.
What is SEO?
SEO which is also known as search engine optimization is a foundation of online stores. It is the thing that provides exposure and visibility to your store. Let's say, for example, that you have to buy a phone; then, whenever you type the best phone, some sites will appear in the search engine. Those sites are the result of SEO.
So basically, SEO for Small businesses is the technique of enhancing your website's organic search exposure for particular search keywords. With onsite modifications, SEO aims to enhance the amount and quality of web traffic. This doesn't imply cramming pages with keyword phrases; it also focuses on core online essentials like site performance, mobile-friendliness, interaction, and web pages.
The best part about having SEO for small businesses is that anybody can do it. The only requirement is p[erson should be aware of the SEO basics. But the SEO process takes time and effort. All your efforts will be in vain if you are not doing it right and that's why business prefers to go with SEO services. There are many SEO services in Mumbai that can take your business to new heights.
All you have to do is reach out to a trusted SEO company in Mumbai, and they will do all the heavy lifting for you.
10 Benefits of SEO for Small Businesses in 2023
Now, let's focus on the benefits of optimizing SEO for small businesses.
1. Enhance Website Usability
The first benefit of SEO for small businesses is to enhance website usability. The main aim of SEO is to make website search engine friendly, and that is possible when you create useful and high-quality content. Not just this, you have to make your site performance faster. It should be responsive and have a good site structure and navigation. These all can enhance the website's usability.
2. Enhance Engagement Rates
The second benefit is enhanced engagement rates. If your site is search engine friendly, it will appear on the top page, resulting in better engagement rates. A well-optimized website attracts high-quality visitors. If you offer valuable material on your website that suits the searcher's goal, they will probably spend much more time exploring, which can result in more sales and a higher return on investment.
3. Increase Brand Awareness
The other benefit of SEO for small businesses is it increases brand awareness. When you appear on the top page of a search query, individuals remember it. Even if you don't get the customers, the people will equate your site with particular solutions.
4. Budget-Friendly
One Of the best perks of doing SEO is, it won't empty your pocket. If you are doing it by yourself, then it won't cost you a dime, and even if you are hiring the best SEO services in Mumbai, it would also be worth the investment.
5. New Customers
Since SEO is predominantly concerned with improving the placings in search engine result pages, you also require better placings to attract consumers. Improved search engine scores mean more website visitors, which leads to more new customers.
6. Increase Traffic
The greatest benefit of SEO for small businesses is increased traffic. The very thing that makes the online store a huge success is organic traffic, which is only possible if your site appears in the search engine.
7. Better Conversion Rates
When your site is getting more traffic from organic searches, it results in more customers landing on your site, which ultimately leads to better conversion rates.
8. Long Lasting
This is the ultimate benefit of having SEO for small businesses. As a marketer, every penny is worth it, and if you invested in the online and offline campaign, you must have noticed the sales are only up as long as you are investing in ads. But that's not the case with SEO; it will last forever.
9. Target Audience
If the SEO is done right, then you are more likely to gain a target audience in no time. This means you'll be targeting phrases with the proper search intent – that is, anyone searching those keywords will be seeking a product and service similar to yours.
10. Measurable
Lastly, the SEO efforts are measurable. It means by gathering data, SEO provides you with factual information that can be used to improve your bottom line even further.
That's all! Even if you are a small business or large, having SEO is important. It keeps your business thriving. Investing ins SEO is the most important thing as an online business owner.
Looking for a trusted SEO company in Mumbai?