Last year in April, the government introduced the Open Network for Digital Commerce (ONDC) project with the goal of making e-commerce accessible to everyone. ONDC operates using open-source methods, allowing small retailers and stores to directly sell their products or services to customers.
All about ONDC for e-commerce market in 2023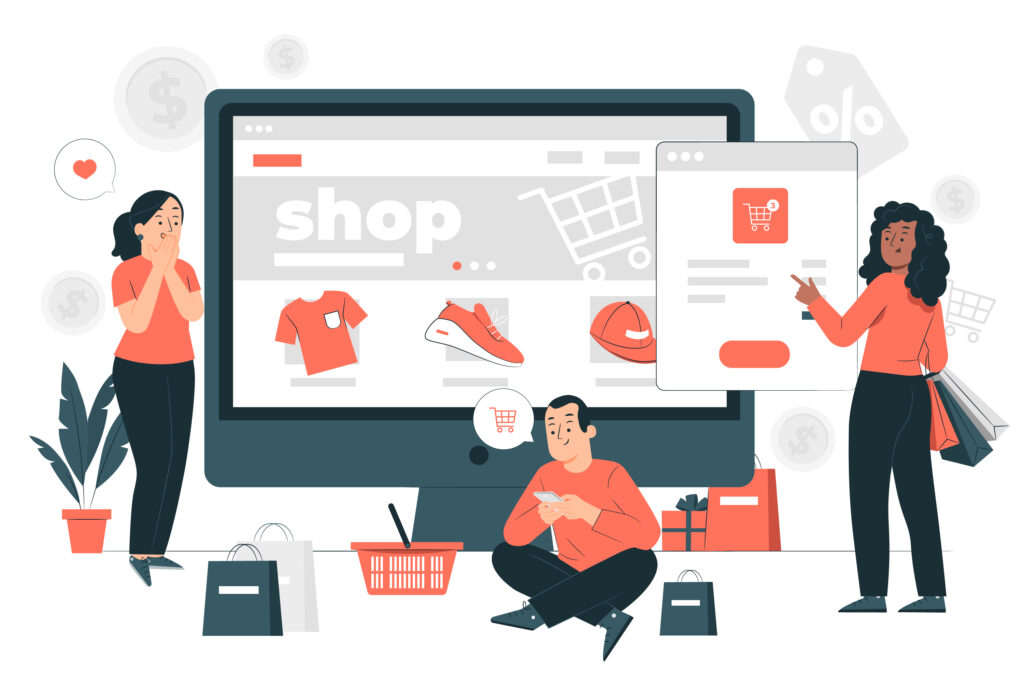 What is ONDC?
ONDC, brought to you by the Department of Promotion of Industry and Internal Trade (DPIIT) under the Ministry of Commerce, is a groundbreaking open e-commerce protocol. It allows buyers and sellers to connect directly without relying on any third-party app. By utilizing ONDC, sellers gain visibility to potential customers all over the country, regardless of the specific partner application they are using.
How ONDC can benefit Sellers in 2023?
With ONDC, sellers and local businesses can now level the playing field and compete with e-commerce giants like Flipkart and Amazon. This network enables them to become visible to customers online, expanding their reach and opportunities. What's more, ONDC allows buyers and sellers to transact without being limited to the same app. Sellers are no longer bound by the policies of a specific e-commerce platform and have the freedom to conduct business using any ONDC-compatible application.
How is it beneficial for customers?
With ONDC, you have the opportunity to explore and purchase a wide range of products from various brands and local businesses. Whether you're in search of delicious food and beverage options, beauty and personal care essentials, stylish home decor items, cutting-edge electronics, or trendy fashion pieces, ONDC has got you covered.
To begin your shopping experience through ONDC, simply open popular buyer applications like Paytm, Mystore, Craftsvilla, Spice Money, Meesho, Magicpin, or Pincode. Once you're in the buyer application, you can easily search for the product you desire. Not only that, but the application also displays local stores and retailers near your location, allowing you to support businesses in your area. Take your time to explore prices, compare options, and when you're ready, place your order hassle-free.
Embrace the convenience and diversity offered by ONDC. Start your shopping journey today and unlock a world of possibilities right at your fingertips.
How ONDC will revolutionize ecommerce ecosystem?
This innovative platform aims to create a fair and mutually beneficial environment for all players involved. By doing so, ONDC has the potential to completely transform how business is conducted in this digital landscape.
One of the key advantages that ONDC brings is the boundless visibility and discovery opportunities it offers to consumers, sellers, and logistics service providers alike. By leveraging ONDC, sellers can gain widespread exposure to a larger customer base, while consumers can easily explore a vast array of products and services. Furthermore, logistics costs can be significantly reduced as the platform enhances visibility of demand, optimizing the efficiency of supply chain operations.
ONDC also serves as a valuable passport for sellers, eliminating the need for separate onboarding processes on various individual marketplaces. This streamlines operations and reduces costs for both sellers and e-commerce platforms. Moreover, by seamlessly integrating content and commerce, ONDC has the potential to revolutionize the advertising model, shifting the focus from impressions to actual transactions. This shift can lead to substantial reductions in customer acquisition costs.
By opening access to customer data, ONDC empowers businesses to derive actionable insights for effectively selling their products across multiple digital platforms. As ONDC evolves, it may even expand its reach globally, setting a new standardization framework for the global e-commerce ecosystem. This framework would ensure consistency across online stores, regardless of the presence of a large volume of sellers, whether domestic or cross-border.